July 3-10, 2018
On our last 7 day cruise we were joined by 18 divers from New Zealand (led by Grant and Richard from Kiwi Divers and Dive HQ, Christchurch) and 2 from the USA too. Many of them came with rebreathers or were diving sidemounts, while others stuck to the conventional concept of one tank.
We dived around the Floridas, the Russells and of course at Mary Island and once again we had some amazing encounters under water. Some divers got lucky and saw a hammerhead shark cruising by, while all divers enjoyed the shark action with grey reefs, blacktips and whitetip sharks on numerous sites. The jacks and barracudas were out in big numbers at Mary Island and in the Russells, together with bumphead parrotfish and rainbow runners. A definite favourite of this trip was Twin Tunnels - everyone was impressed by the vertical tubes, the amount of fish in the blue and the beautiful coral on the top of the reef. More highlights came on the sites from WW2 and included the wreck of the Japanese Mavis seaplane, around Ghavutu wharf and White Beach.
It was a great trip with good weather for most of the time. As always, the Bilikiki crew did an incredible job to make it all happen, a big thank you to all of them. And of course we would like to thank all of our guests for coming to explore the Solomons with us!
See you again soon!
With best fishes,
Tina & Oli
​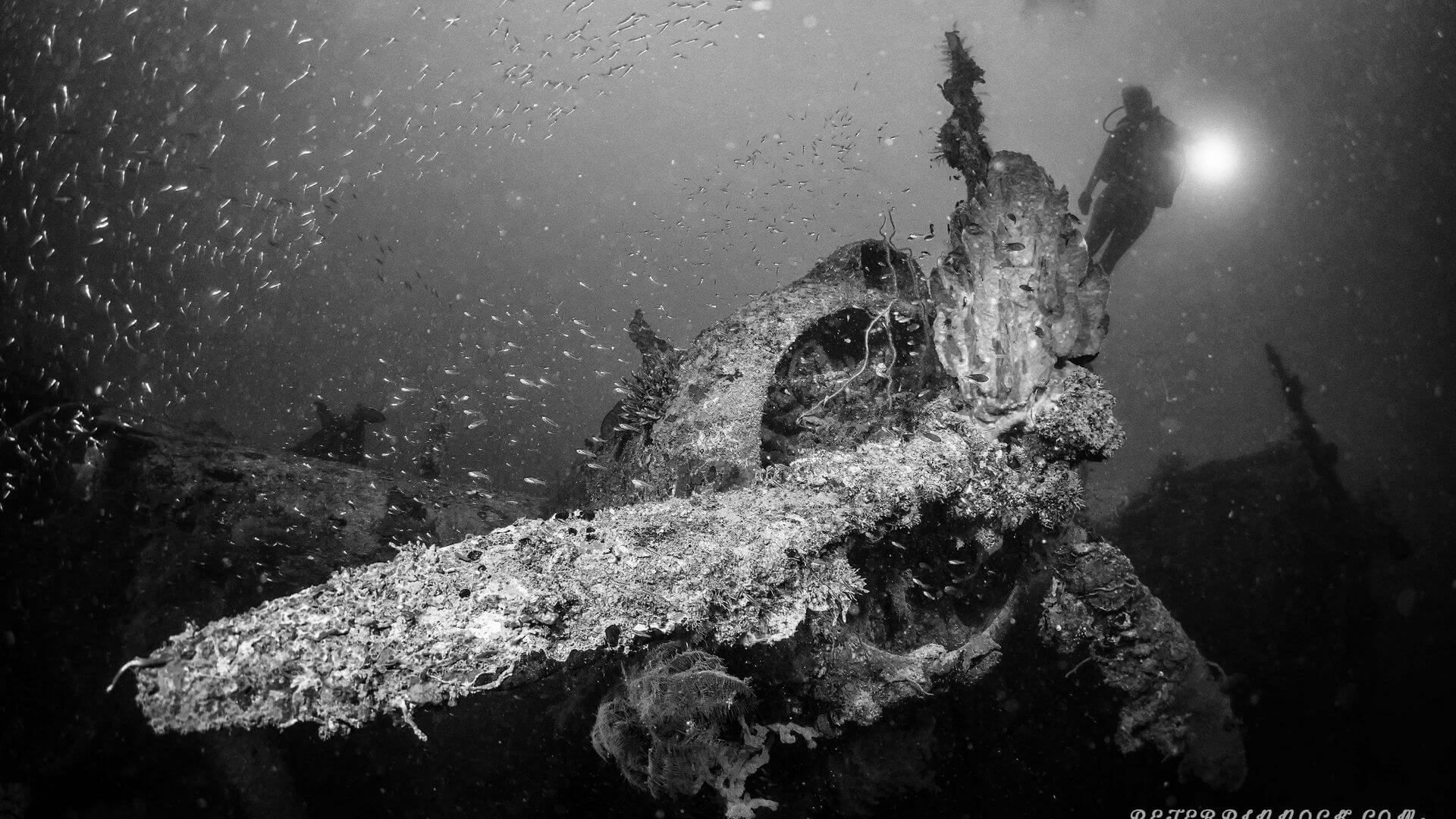 Above photo of the Mavis Seaplane by Peter Pinnock.