November 20-December 4, 2018
For this two week trip we had guests from the USA, UK, Switzerland and Canada! It was really nice to show everyone around the Solomons for their diving holidays.
We started our trip at the beautiful Elephant Reef where eagle rays welcomed us for the check out dive! We also dived at the amazing Leru Cut and around the gorgeous sites of Mane Island, we saw lots of our favourites including the split-banded cardinal fish with its amazing electric blue eyes!

We spent two days at Mary Island, one on the way up to Marovo and one on the way back. Everyone fell in love with Barracuda Point and we did almost all our dives there one day. Huge schools of barracudas, jacks and fusiliers were joined by eagle rays, bump head parrotfish and sharks at the point.

In Marovo Lagoon we dived many great spots; big walls with soft corals and beautiful sea fans, hard coral reefs that look like ornate gardens, slopes with amazing soft corals and barrel sponges, fishy sea mounts and atmospheric WW2 wrecks. Before diving Rapichana Cut we took our guest in the tinnies for an expedition trip around the mangroves. That was a very exciting surface interval!

When it comes to marine life, big and small, Marovo was, as always, breathtaking. A lot of different kinds of sharks (grey reef, silver tip, black tip reef sharks, oceanic black tip and white tip reef sharks) came and joined us during our dives along with mobula rays, eagle rays, whitetail stingrays, crocodile fish, pygmy seahorses, schools of midnight snappers, robust ghost pipefish, short nose pipefish, sea moths, network pipefish, golden mantis shrimps, longnose filefish and many other amazing things. Some of our guests were also lucky enough to spot a leatherback turtle feeding near the surface! We were also very lucky to be surrounded by a pod of dolphins playing with our tinnies on our way to one of the carving villages.

We finished the trip in the Florida Islands with whales at the surface and mobula rays diving under the boat! That was so cool! Diving in Maravaghi Bay was really enjoyed by this critter loving group and the sunset dive at the fishy Velvia was a very nice way to end a day, with Spanish mackerel, dogtooth tuna, sharks and all the other fishies having dinner before night time! The last day included the amazingly alive Twin Tunnels and two dives around the sea plane base at Ghavutu where we saw sea horses, clingfish, squat shrimps, demon stingers, squids, porcelain crabs, flatworms and also our favourite clown anemone fish wearing its black t-shirt!
It was an incredible trip! Thanks to all our guests for being such a great crowd and making it so memorable. And thank you to our amazing crew for the wonderful job they do!

We hope to see you all again soon,
Happy bubbles,
Pato and Fernando
Above turtle shot by Frank Baensch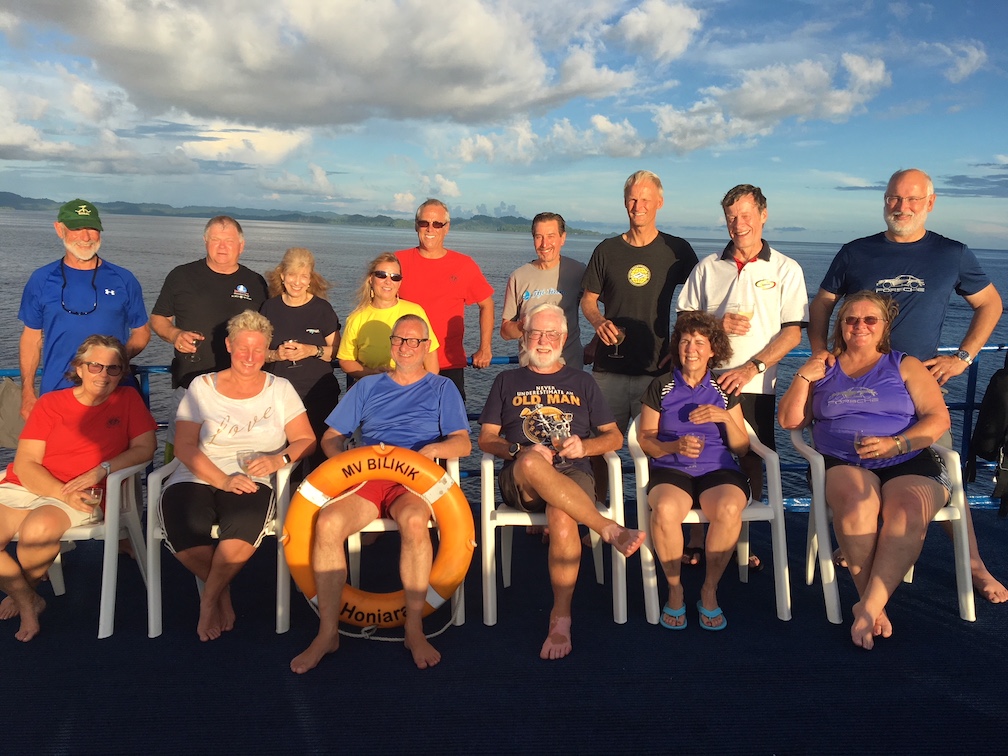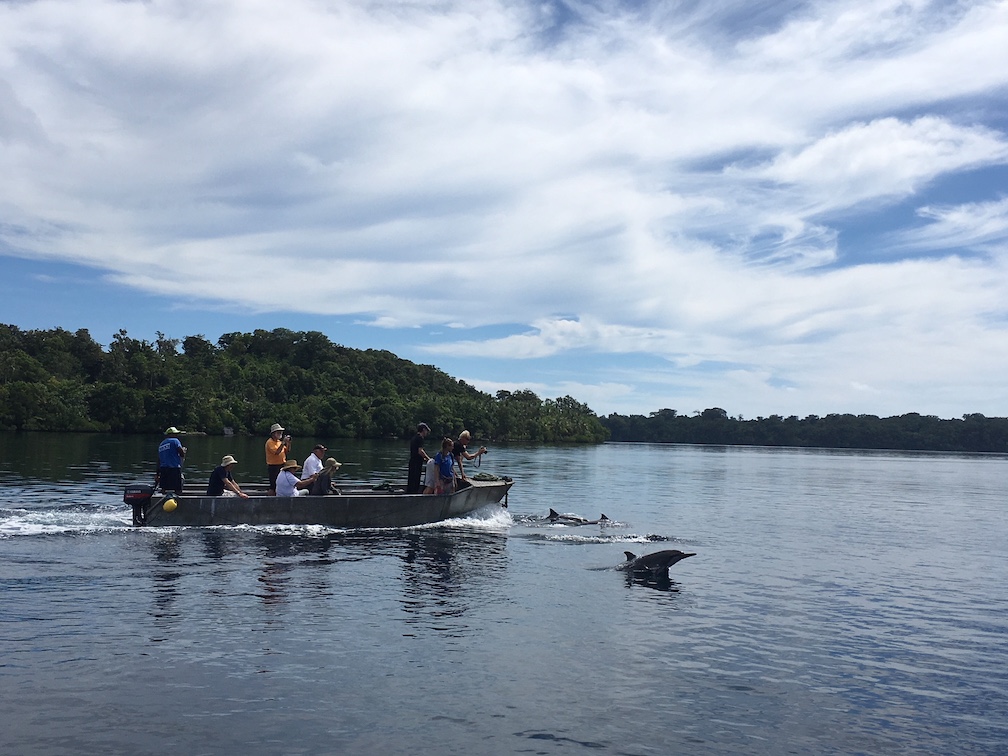 Seahorse shot by Pato & Fernando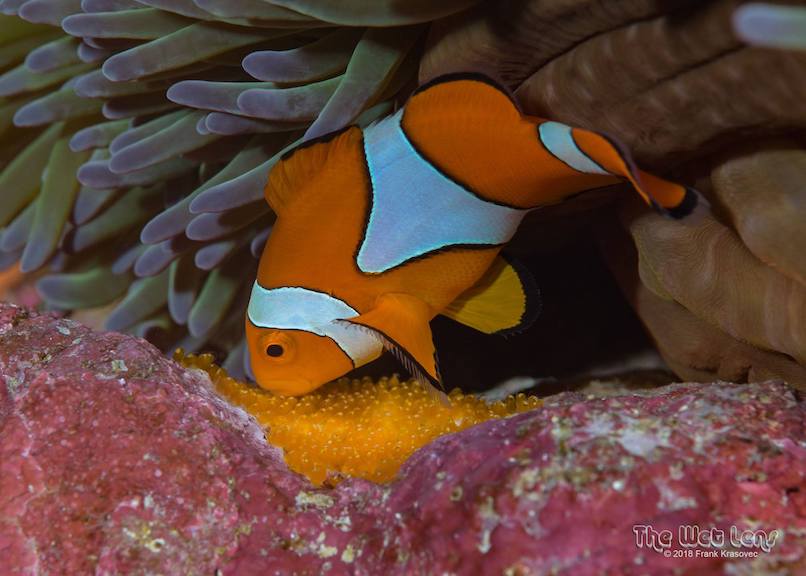 Turtle shot and above clown fish by Frank Krasovec