March 26-April 2, 2019
The MV Bilikiki is back from a wonderful 7 night trip around the Florida Islands, Russell Islands and Mary Island with a fun group of divers from Marin Diving Center in the USA. During the trip we had absolutely stunning weather with sunny skies and flat seas.
The highlights for a lot of people were the two Japanese Mavis float planes we dived on, the conditions were perfect with some of the best visibility I have ever seen on the wrecks. Macro lovers were not disappointed with loads of pipefish, cuttlefish, octopus, an array of beautiful nudibranchs, a demon stinger and a bargibanti pygmy seahorse amongst many other things. There was also the hundreds of colourful reef fish and all of the anemone fish and shrimps and crabs. For those who preferred the bigger things, we had loads of schooling jacks, barracudas, midnight snapper, batfish and milkfish plus some bump head parrot fish and reef sharks.
Everyone enjoyed the village visit ashore at Karumolun Village. We got to see some traditional singing and dancing and to walk around with the Chief and learn all about life in the village. At night we all enjoyed our cocktails on the sun deck while watching the beautiful Solomon Island sunsets.
It was wonderful to meet everyone onboard and thank you to all the Marin Diving Center divers who made this trip so unforgettable. A big thank you too for your very kind and generous donation to help train a nurse in the Solomon Islands.
Thank you to Tina and Oli and all of the Bilikiki crew for taking us around the Solomon Islands, showing us these amazing dive sites, teaching us about fish we had never heard of and running such a well organised trip. Although not all of us did 5 dives a day it was great knowing we could if we wanted to!
I hope to see everyone again soon for more great dives together.
Cheers,
Kellie Oldfield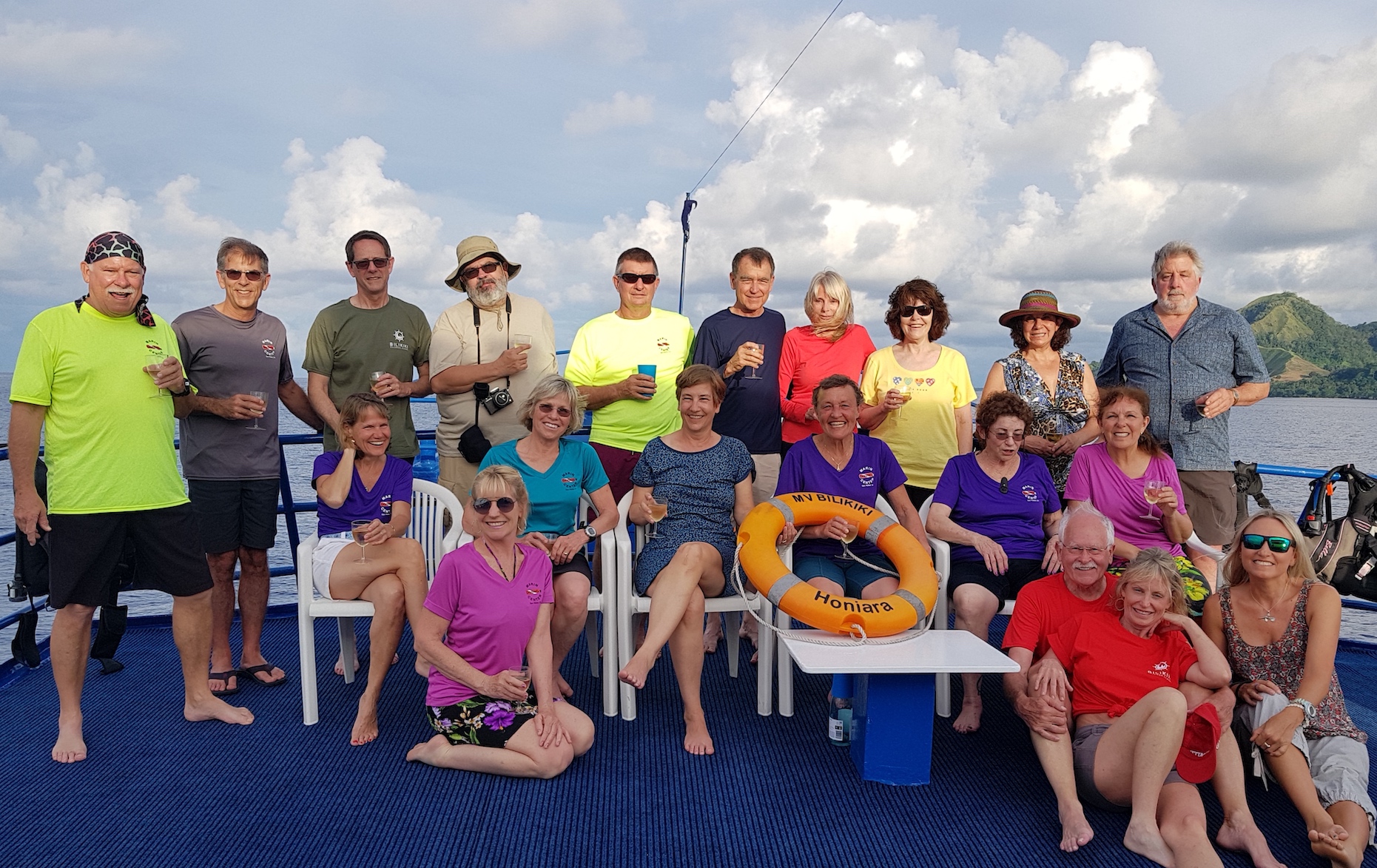 Marin Diving Center Group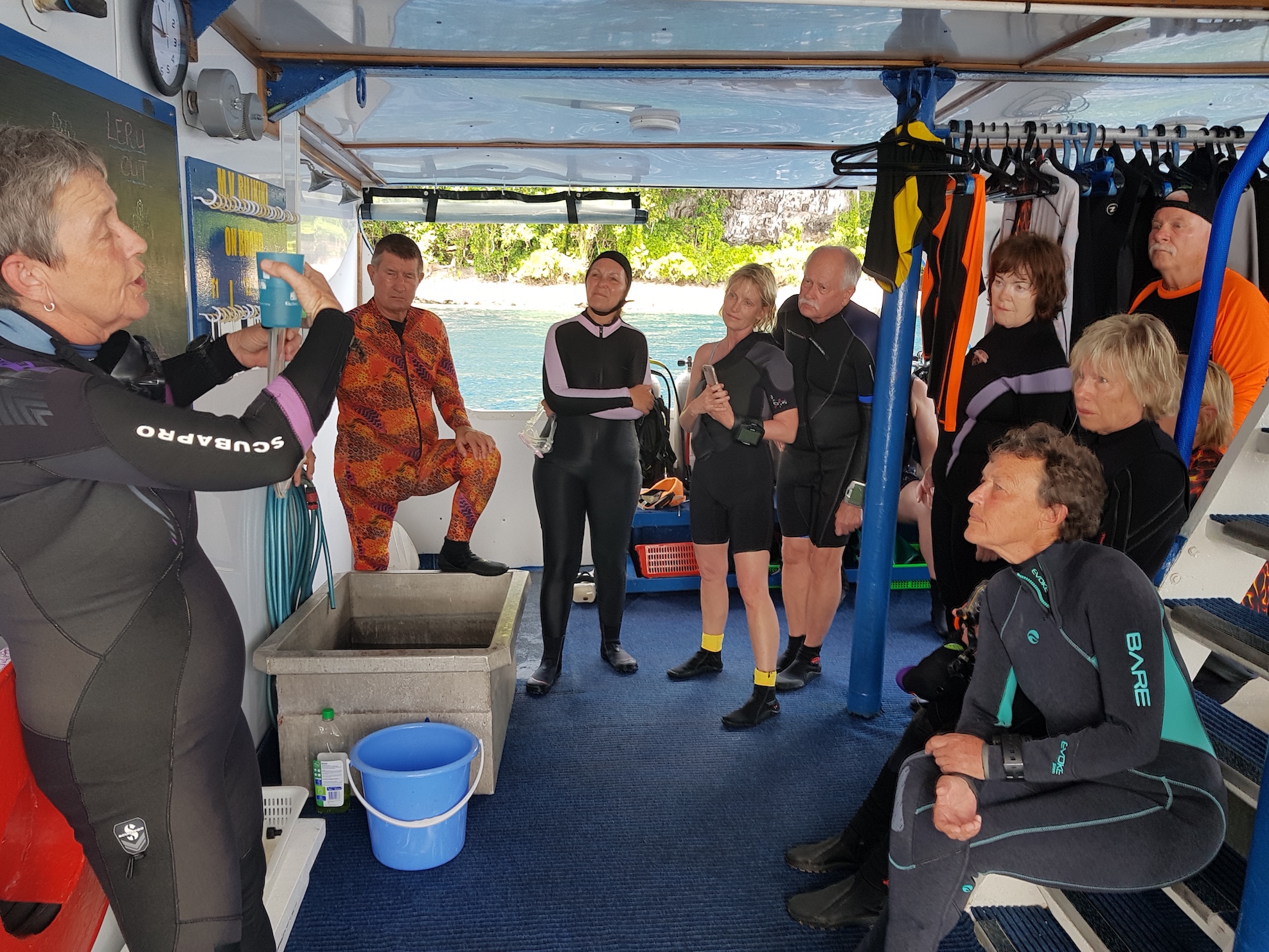 Listening to a dive briefing.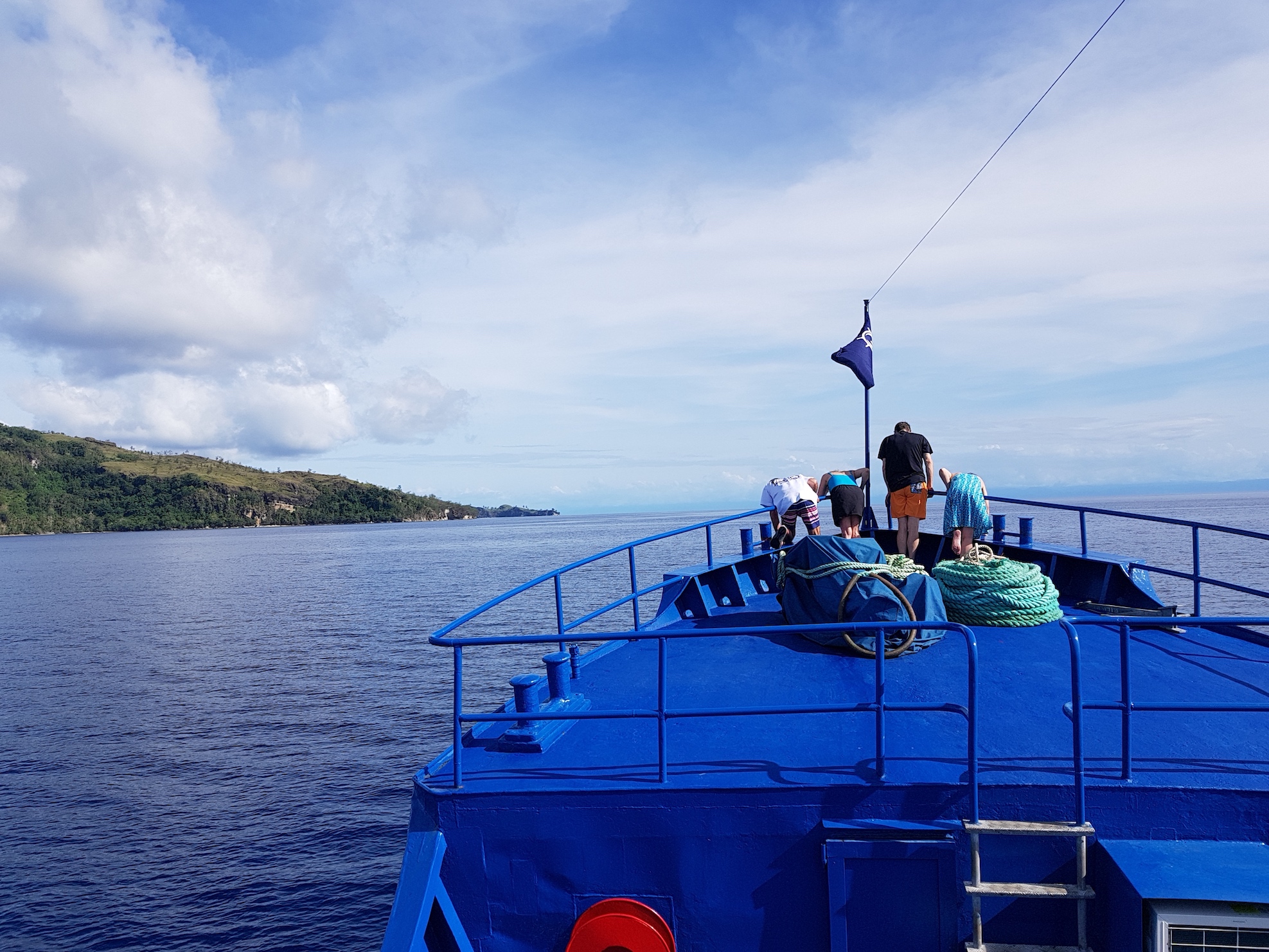 A few people enjoying the dolphins on the bow!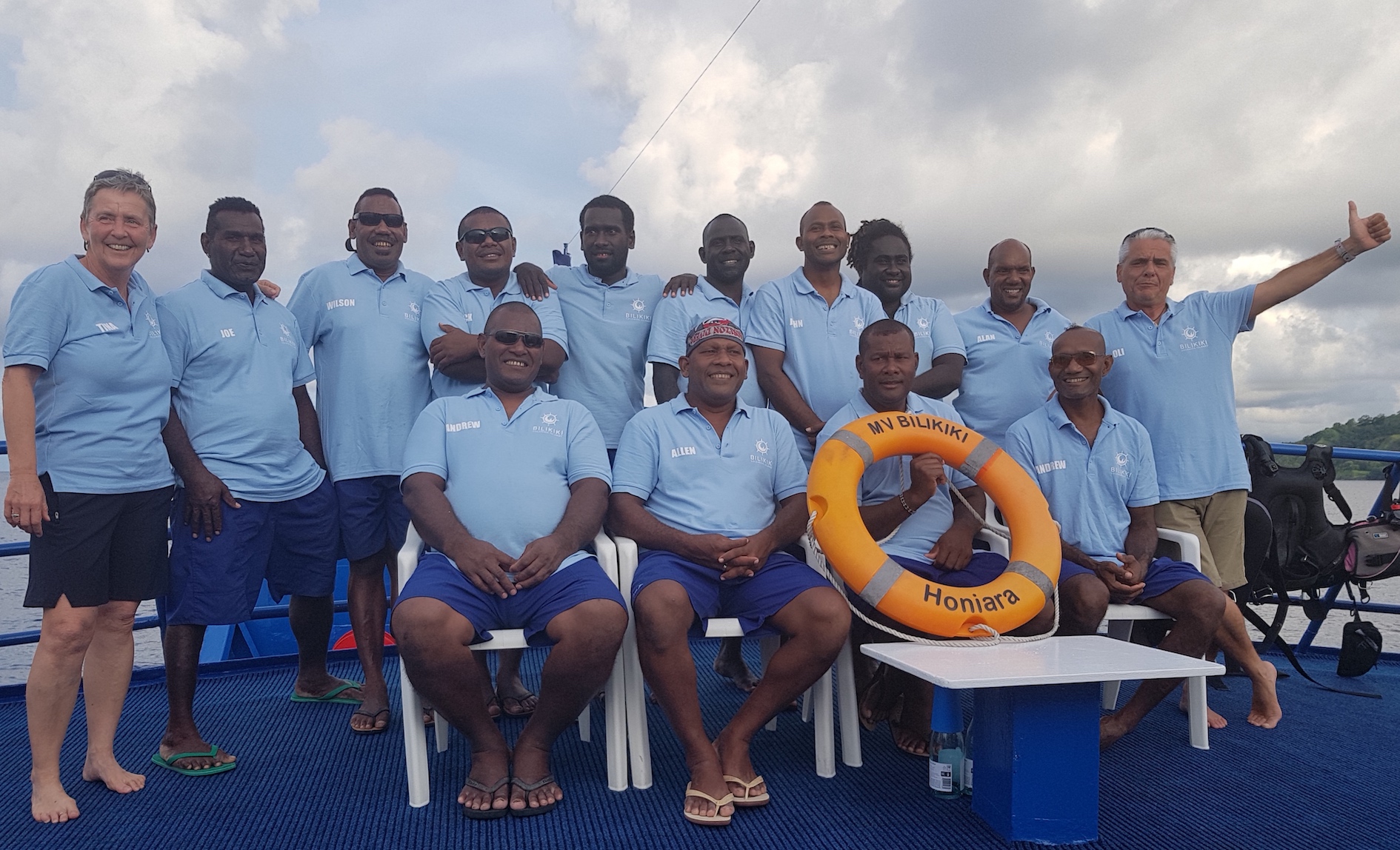 The Bilikiki crew