April 27-May 7, 2019
Bilikiki spent the last 10 days diving the Solomon Islands with 20 guests under the leadership of fish guru Paul Humann. Blessed once again with beautiful weather conditions, we were able to visit and dive a huge diversity of sites. After a stunning dive in Leru Cut, the jacks and barracudas were waiting for us at Mary Island along with many sharks. Marovo Lagoon impressed with the magnificent reefs of Kicha and Mbulo together with plentiful fish life of all kinds. Our guests enjoyed the magnificent art in the wood carving villages and getting in touch with the locals there, something everyone enjoyed during the canoe markets for the colorful fruits and vegetables too. The cuttlefish we out in big numbers and we observed several females laying their eggs, in Maravagi they had even attached there egg packages out in the open on an abandoned rope!
On this trip, the current was perfect and we were able to jump in at Devil's Highway. After an adrenaline filled drift over the reef plate, 9 manta rays came to feed right in front of us, some of them making very close passes over our heads - the smiles on our divers' faces lasted for a very long time - what an experience!! It was a wonderful trip and we would like to thank everyone who came to join us. The Bilikiki crew did their usual excellent job too and we are all looking forward to having Paul back with us on the next trip!
Thank you and best fishes
Tina & Oli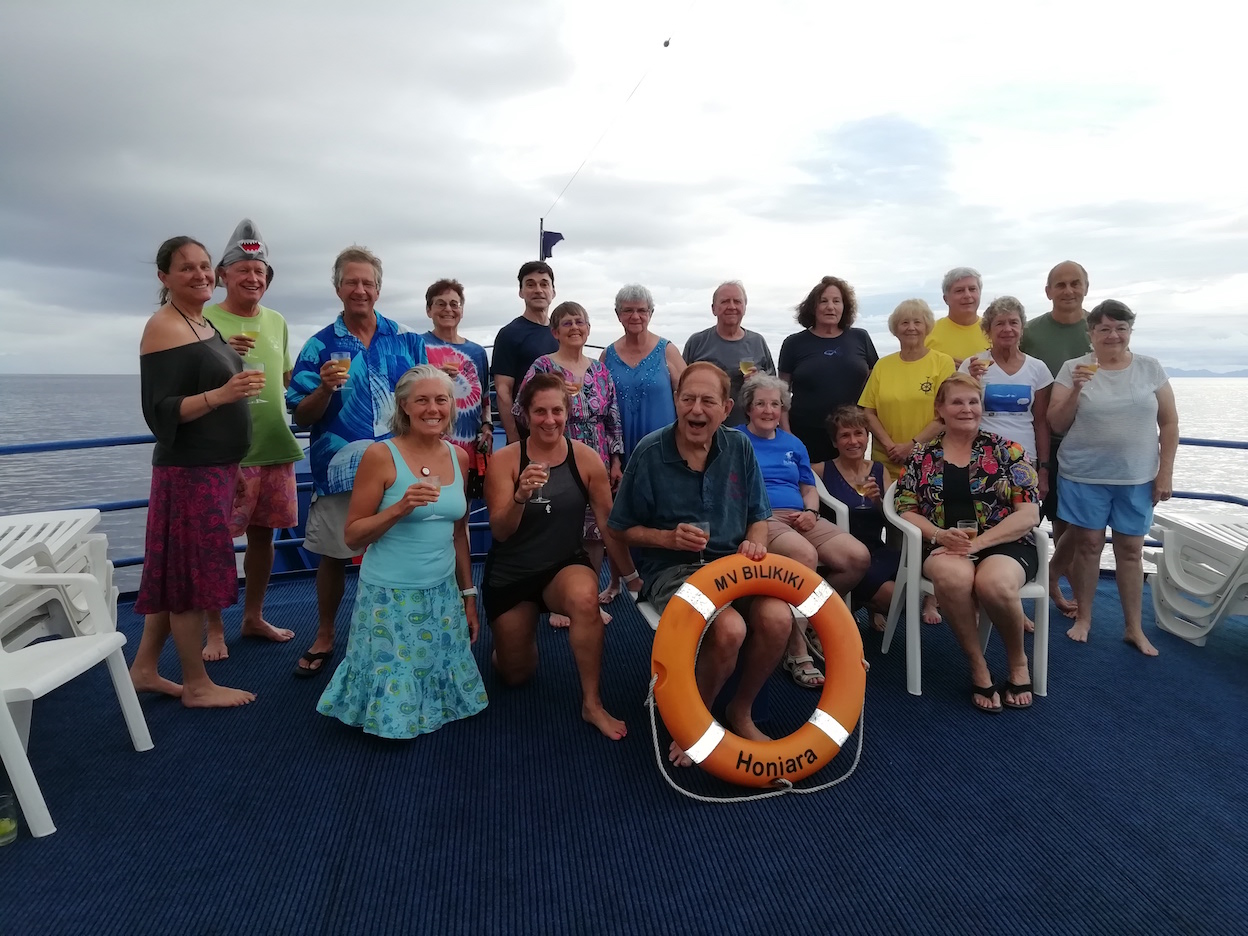 Top photo of acuttlefish by Ben Jackson.