Another 10 days have passed and on this last trip we were joined by a group of 20 dive enthusiasts from Blue Green Expeditions and Eugene Skin Divers Supply in Oregon, USA. They came to explore the Solomon Islands with us and do some great diving.
We dived a variety of different sites and were lucky to encounter schooling jacks and barracudas, snappers, oceanic triggerfish, tons of fusiliers, and of course, some curious grey reef sharks. We also saw a number of turtles, banded sea crates and a mobula ray. The critters were plentiful and amazed many of our guests, we saw things like the tiny Solomon Islands coral hermit crab, pipefish, soft coral crabs, urchin clingfish, nudibranchs, harlequin shrimp and many others. We also dived a number of WW2 wrecks, which held a special interest for many, and even the rainy weather in Marovo Lagoon could not stop the enthusiasm of our guests.
The visit to the wood carving markets, our village visit in Karumolun with singing, custom dancing and beautiful panpipe music, as well as the multiple canoe markets for fruit and vegetables gave everyone an insight into the local culture and customs.
Under water we were once again diving to the soundtrack of the rumbling Kavachi volcano, a first for many of our guests, which made the dives even more memorable.
We would like to thank all our guests for coming to dive with us and wish you all a safe journey back to your hometowns. We hope to see you all again soon.
And of course our heartfelt thanks go out to our incredible Bilikiki crew for taking us safely around the islands and for all their hard work.
Tagio tumas
Tina & Oli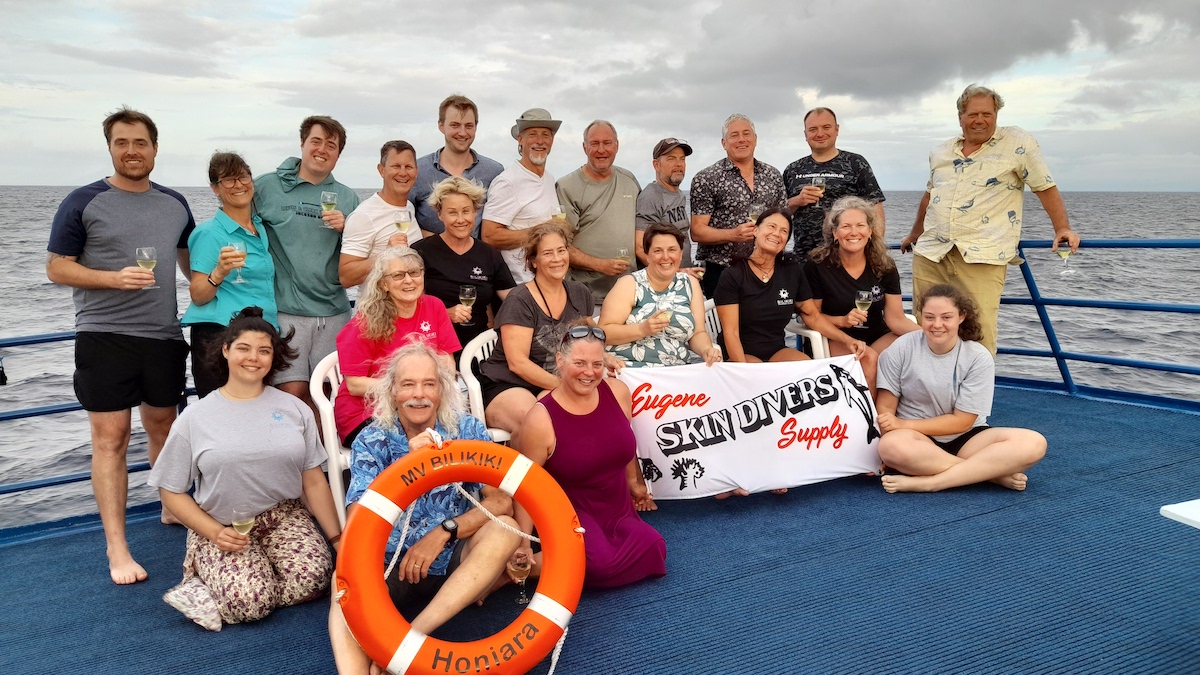 Shark photo thanks to Matt Smith.